Shopping in Malaga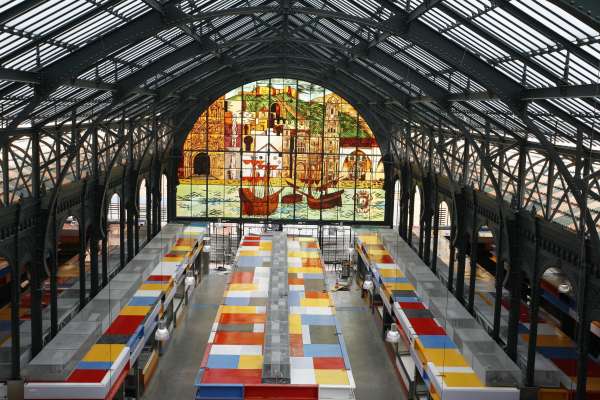 Malaga is an ancient port city, one whose prosperity grew thanks to its position on Spain's Mediterranean coast. Visitors will still catch a glimpse of this aspect of Malaga's past when heading out to sample the city's shops: a surprising mixture of small, local stores and upmarket international brands.
Calle Marques de Larios is probably the best place to start if you are in town for some serious spending. This pleasant pedestrianised street is home to all of the big brands (including home-grown favourites like Mango and Desigual). Look out for local retailer Martin Saenz (Calle Marques de Larios, 2), which sells elegant leather goods. For shoes, try Andalucían chain Nicolas, next door at number 3.
For independent boutiques, try the area around Calle Andres Perez. Here, you will find a number of unique brands, including Color Hueso (simple, stylish ladies' clothing) and Pebbles & Chance (bohemian jewellery).
A short walk from the city centre, El Corte Inglés (on the Avenida de Andalucía) is a Spanish department store known for its range of products (think everything from designer shoes to pets) and its high-end brands. The Malaga store is no exception, and is spread over two adjoining buildings.
For those visitors who enjoy shopping in Spain's authentic markets, the Atarazanas market (known to locals as 'El Mercado Central') is not to be missed. This place is full of history – in the times of Moorish rule, this was a shipyard (hence the name) located right on the sea front, although that has now changed dramatically thanks to the changing coastline. For treats that would easily fit in a suitcase, look for El Reloj, a family-run stall which sells spices, nuts and dried fruits (as well as fantastic – but less transportable – salt cod). Other good buys to look out for include cheese, olives and cured meats, and the selection of fresh fish is incredible. Don't forget to take a breather and have a tapa at one of the market's little bars, where fresh tapas are cooked before your eyes.
For wine lovers, there are lots of places to pick up a bottle of Malaga's famous wine. La Antigua Casa de la Guardia (Alameda Principal, 18) is an authentic bodega with a large selection of reasonably-priced local wines.
All of these shopping areas are within easy reach of the Gran Hotel Miramar – either on foot or by taxi or public transport. Staff are happy to help with any questions and local recommendations.
Picture: Flickr / Jeanne Menjoulet
Categorías: blog
« Fiestas en Málaga: Cuándo y cómo celebrarlas
Castillo de Gibralfaro, a vista de pájaro en Málaga »