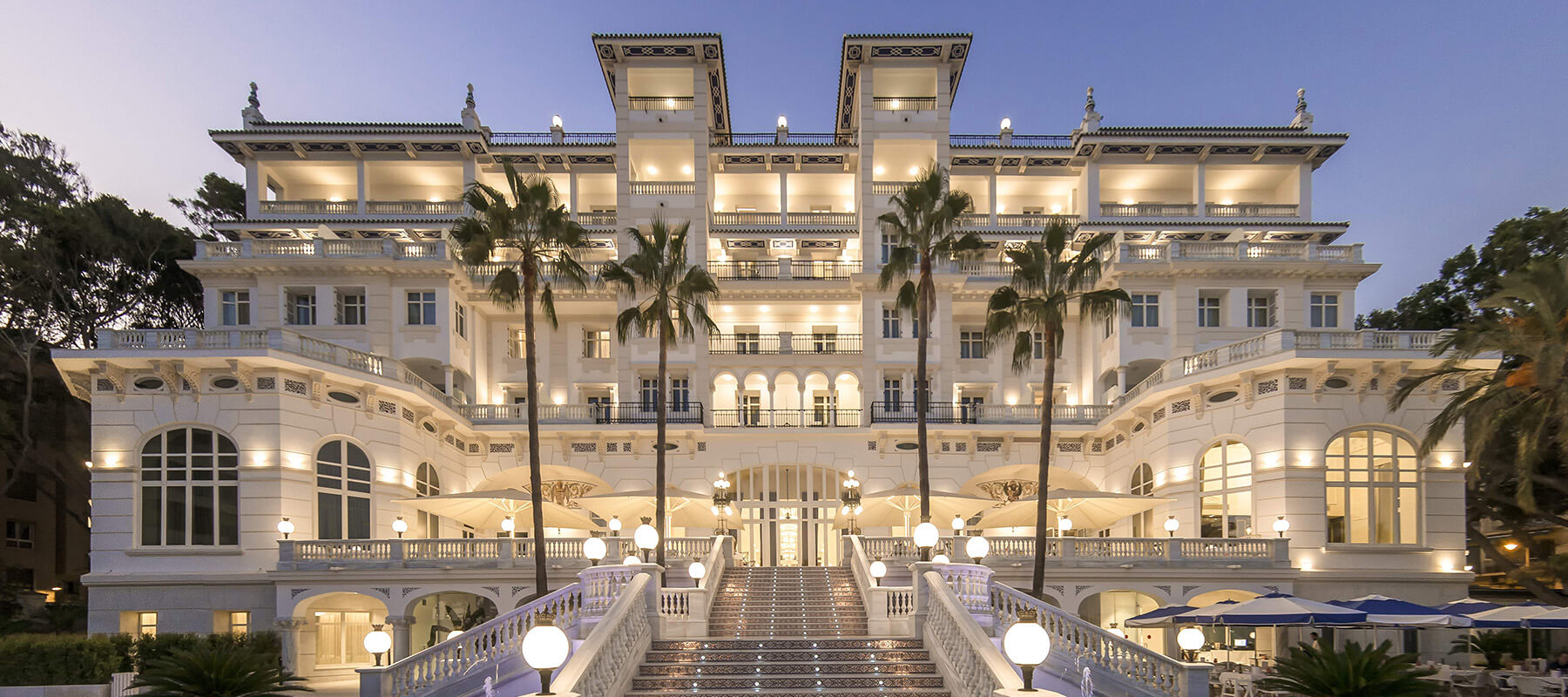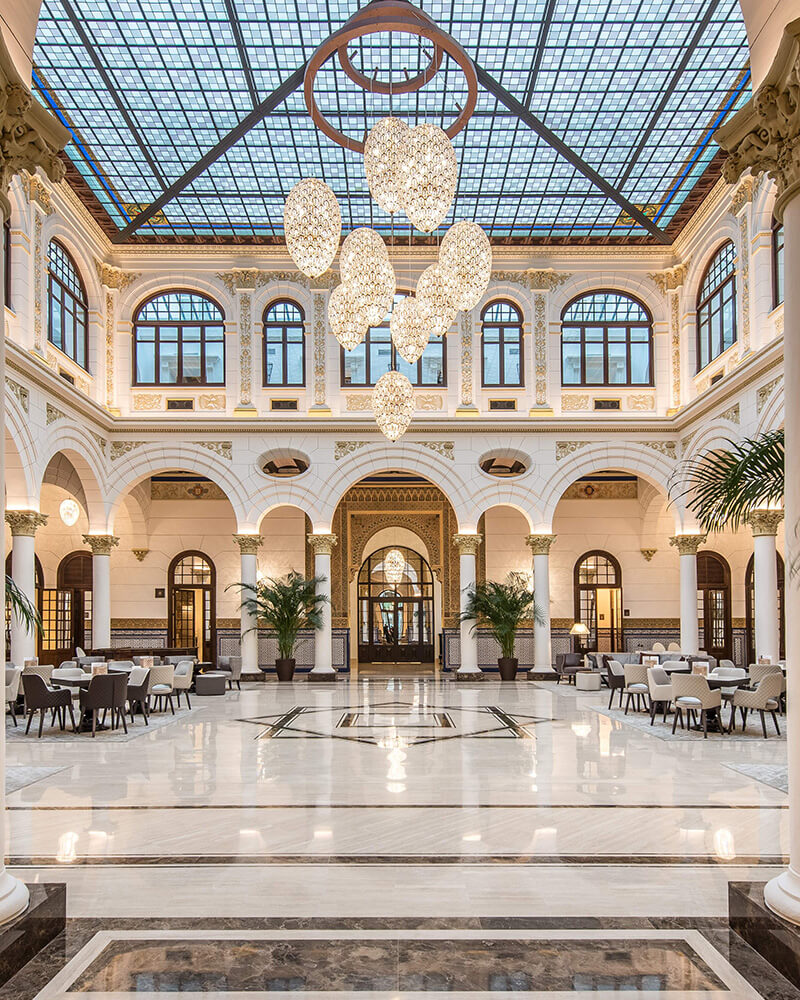 We want to be THE hotel in Malaga. Gran Hotel Miramar lands in Malaga not just to be the only five star hotel in our city but also to become an essential part of it. We want for our hotel to be the first (and only) option that exceptional people think of when searching for exceptional accommodation.
To gain a foothold in the heart of Malaga, we have renovated one of the city's most emblematic buildings for its original use: the old Hotel Príncipe de Asturias, an exceptional building in the centre of our city, next to the beach and the bullring of La Malagueta. It is a place of special importance in the city's history: one of the most emblematic hotels in Malaga during the two stages in the 20th century that it worked as such, but also as a hospital during the Spanish Civil War and, more recently, as the city's courthouse.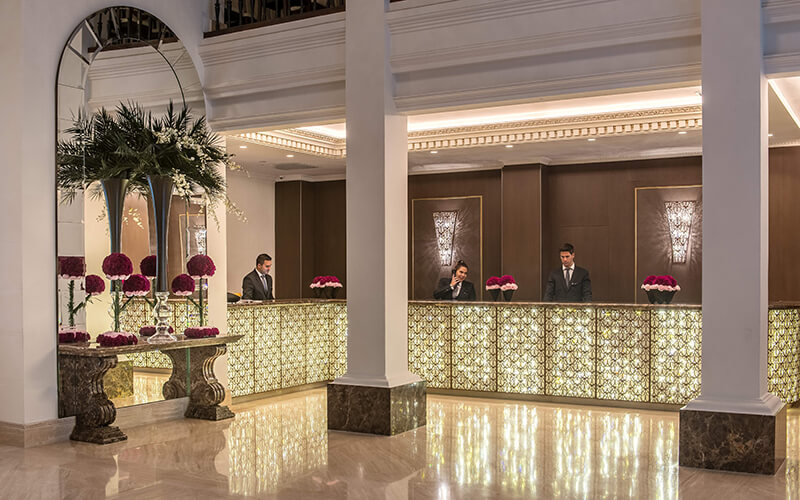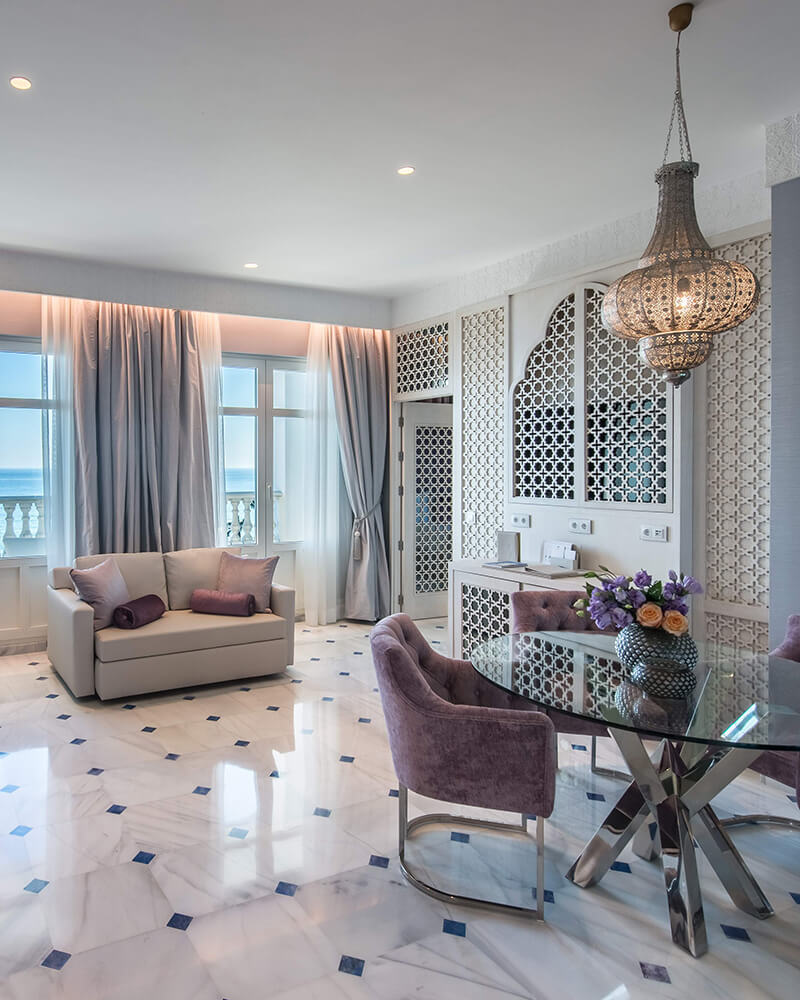 Gran Hotel Miramar Resort & Spa wants to be once again the only choice for anyone who wants to enjoy a luxury accommodation in Malaga, like it was in the past for the illustrious guests of European royalty and of the world of politics and culture that chose our privileged location in the past to enjoy their stay in the city.
However, we do not just want to be a hotel in Malaga for those visiting us. We also want to be the hotel that becomes the stage for the symbolic dates for locals and visitors. We offer one of the best settings for unique weddings and celebrations and we put event and meeting rooms at the disposal of the city's entities and companies so they can host any kind of event with the highest standard of quality.
Whether you are from Malaga or one of the millions of people that visit our privileged spot on the Costa del Sol every year, come and see us. We want you to see for yourself why we are not just the great hotel in Malaga but also a fundamental part of our city.