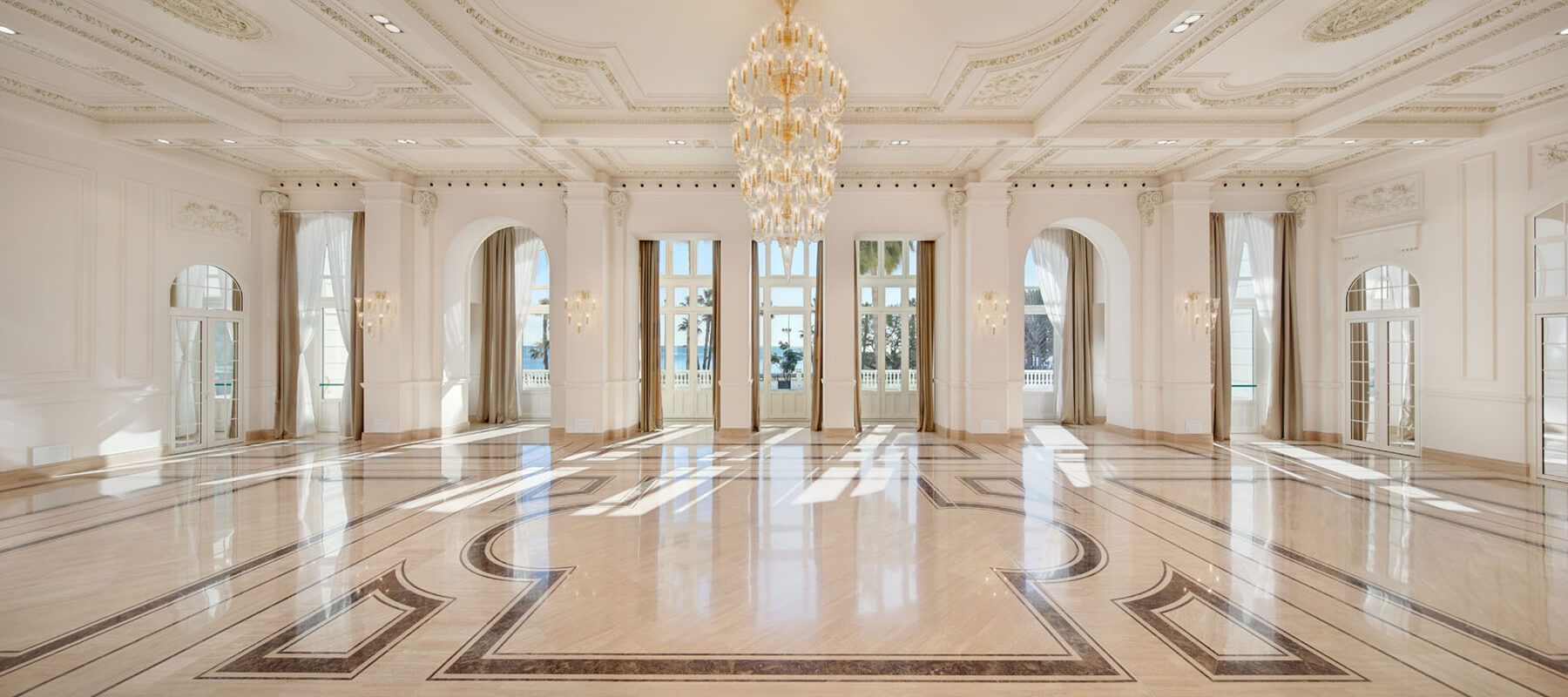 Halls for events
12 event rooms suitable for all occasions with maximum capacity for 500 people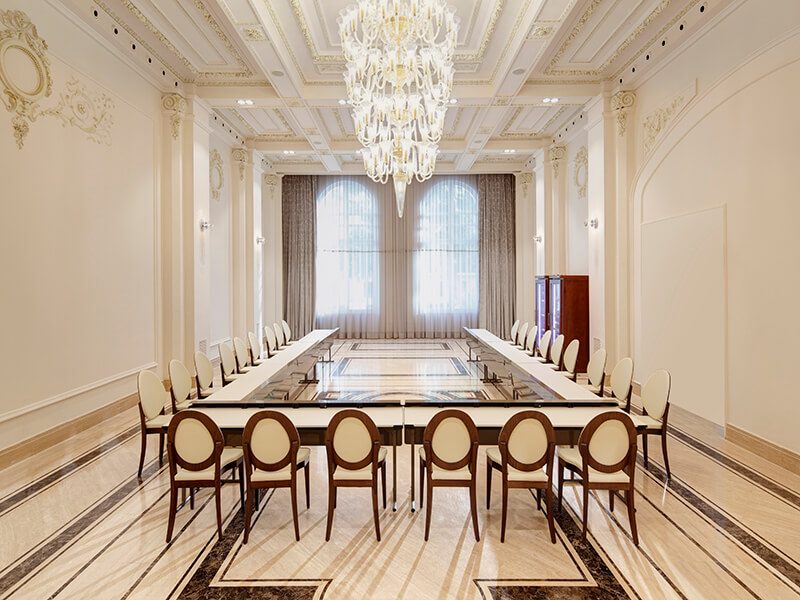 We make your projects come true
Organise your business meetings in our event rooms. We provide you with the whole team of Gran Hotel Miramar who will help you organise your event. We have fully equipped rooms with different setups that are perfect to carry out presentations, meetings, conventions, business incentives, weddings, baptisms, first communions, etc.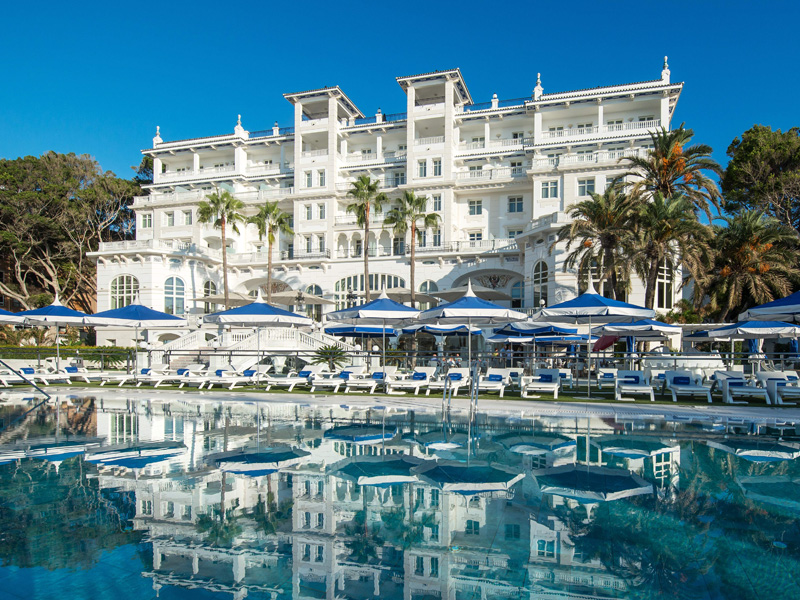 More than 1,900 m2 with sea views
The rooms are bright and many of them have a view of the gardens. Furthermore, many of the rooms are modular, so adjusting it to the total number of guests will not be a problem.
Contact us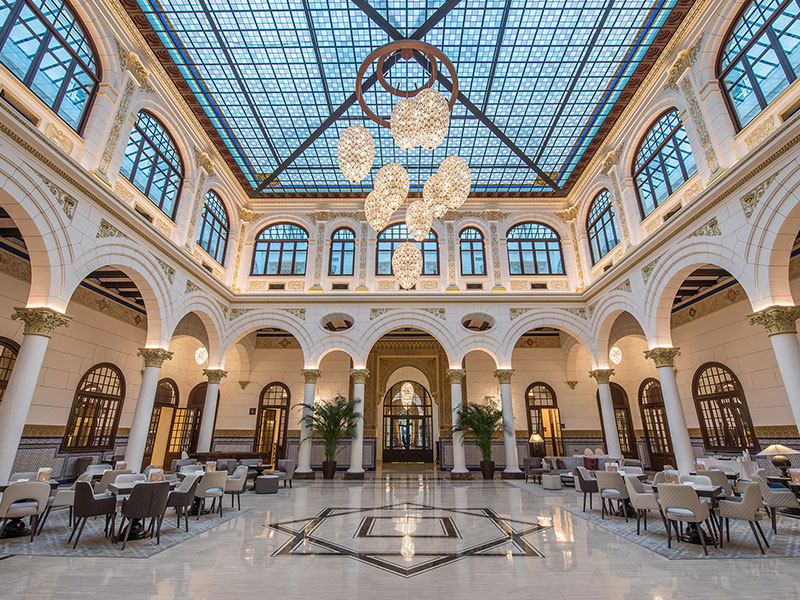 Location: Royal Lounge

| Meeting rooms | Real | Reservado Victoria | Victoria | Real + Victoria + Reservado | Athenea |
| --- | --- | --- | --- | --- | --- |
| M2 | 440,2 | 52,05 | 268,8 | 755,1 | 132,3 |
| Height | 5,52 | 5,52 | 5,52 | 5,52 | 5,8 |
| Theater | 280 | 25 | 180 | – | 90 |
| School | 180 | 15 | 120 | – | 80 |
| Banquet | 236 | 20 | 150 | 400 | 100 |
| Cabaret | 120 | 16 | 120 | – | 80 |
| U | 70 | 12 | 70 | – | 45 |
| Boardroom | 90 | 28 | 90 | – | 50 |
| Cocktail | 415 | 35 | 230 | 700 | 126 |
Location: Historic Gardens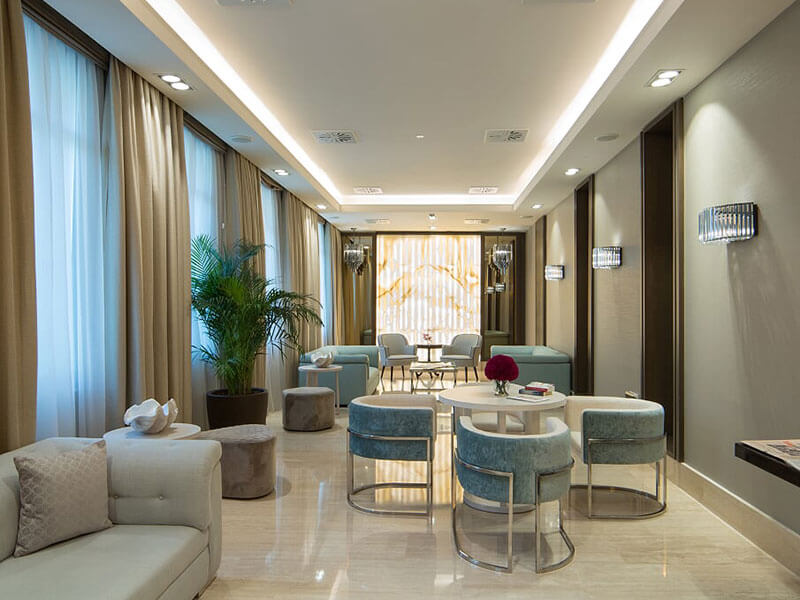 Location: Historic Gardens

| Meeting rooms | Biznaga | Jacaranda |
| --- | --- | --- |
| M2 | 58,4 | 42,3 |
| Height | 3 | 3 |
| Theater | 40 | 30 |
| School | 30 | 20 |
| Banquet | 30 | 20 |
| Cabaret | 24 | 16 |
| U | 30 | 18 |
| Boardroom | 24 | 15 |
| Cocktail | 50 | 35 |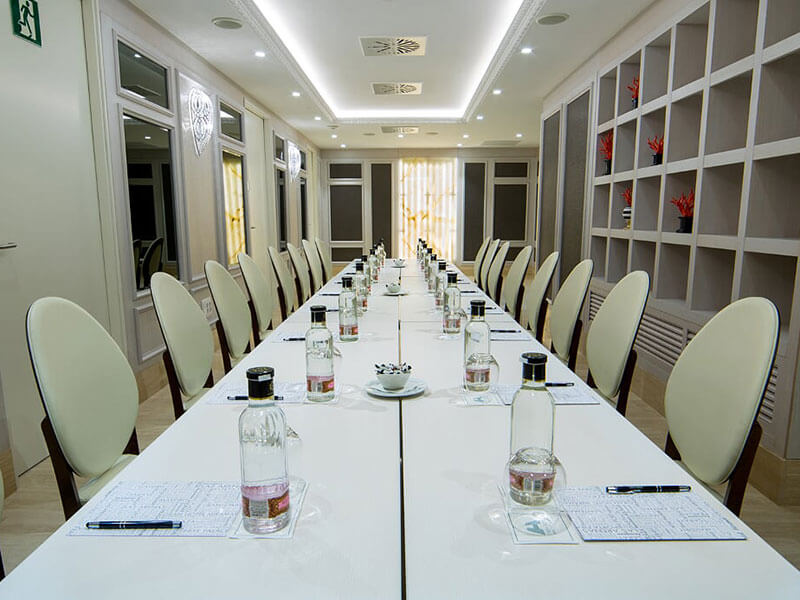 Location: Atrium

| Meeting rooms | Malagueta | Gibralfaro | Alcazaba | Marqués de Larios | Gallery |
| --- | --- | --- | --- | --- | --- |
| M2 | 77,9 | 44,7 | 59,5 | 22,1 | 145,6 |
| Height | 2,3/2,66 | 2,48 | 2,63/2,49 | 2,58 | – |
| Theater | 40 | 36 | 40 | 14 | – |
| School | 30 | 24 | 30 | 10 | – |
| Banquet | 30 | 24 | 24 | 10 | – |
| Cabaret | 24 | 16 | 20 | 8 | – |
| U | 21 | 18 | 21 | 9 | – |
| Boardroom | 15 | 15 | 15 | 6 | – |
| Cocktail | 60 | 38 | 55 | – | 120 |